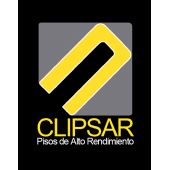 CLIPSAR PLASTIC FLOORS is the most practical and easy way to install modular flooring and industrial garage in any environment.

It doesn't require any maintenance, or specialized staff or pre-training to install. It does not require toxic glues or adhesives. Nor does it require special preparation of the base area, enabling a rapid solution. You can combine colors to make your own designs with excellent and simple system of clips male / female, so the installation is quick, easy, practical and accessible.

It is ideal for industrial, commercial, sporting, educational, recreational, permanent or temporary, indoor or outdoor.

The CLIPSAR PLASTIC FLOORS have a measure 25cm x 25cm Individual.
Material PP High Impact.
Variety of Colors to perform optimal designs. Keeps colors thanks to its resistant UV filters in indoors and outdoors.