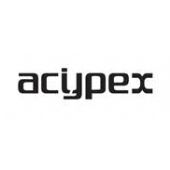 acypex specializes in the marketing and export of Argentine products, imports and supplies to work construction.

Our services are geared to various public

-Related companies and construction

Non-exporting companies but need to export their products

"Companies are not importing but need to import

-Export companies who wish or have the need to export and order on behalf of third parties.

Our strength, however, is the export of precast grills, stamping and Amur as well as the lung for a fireplace. High quality products manufactured by FAPYC SRL, a company with which we are linked externally by
an exclusive contract in the promotion, distribution and sale of grills both the construction industry and the
foreign trade.

acypex main objective is customer satisfaction, our work focuses on ensuring that each work is done with the utmost dedication to achieve excellence in the result.